Welcome to a Quick Demo of the DivideOurStuff.com Software
Learn how to sign up and how to use the helpful tools within the platform by watching the video or continue reading below:
How to Use DivideOurStuff.com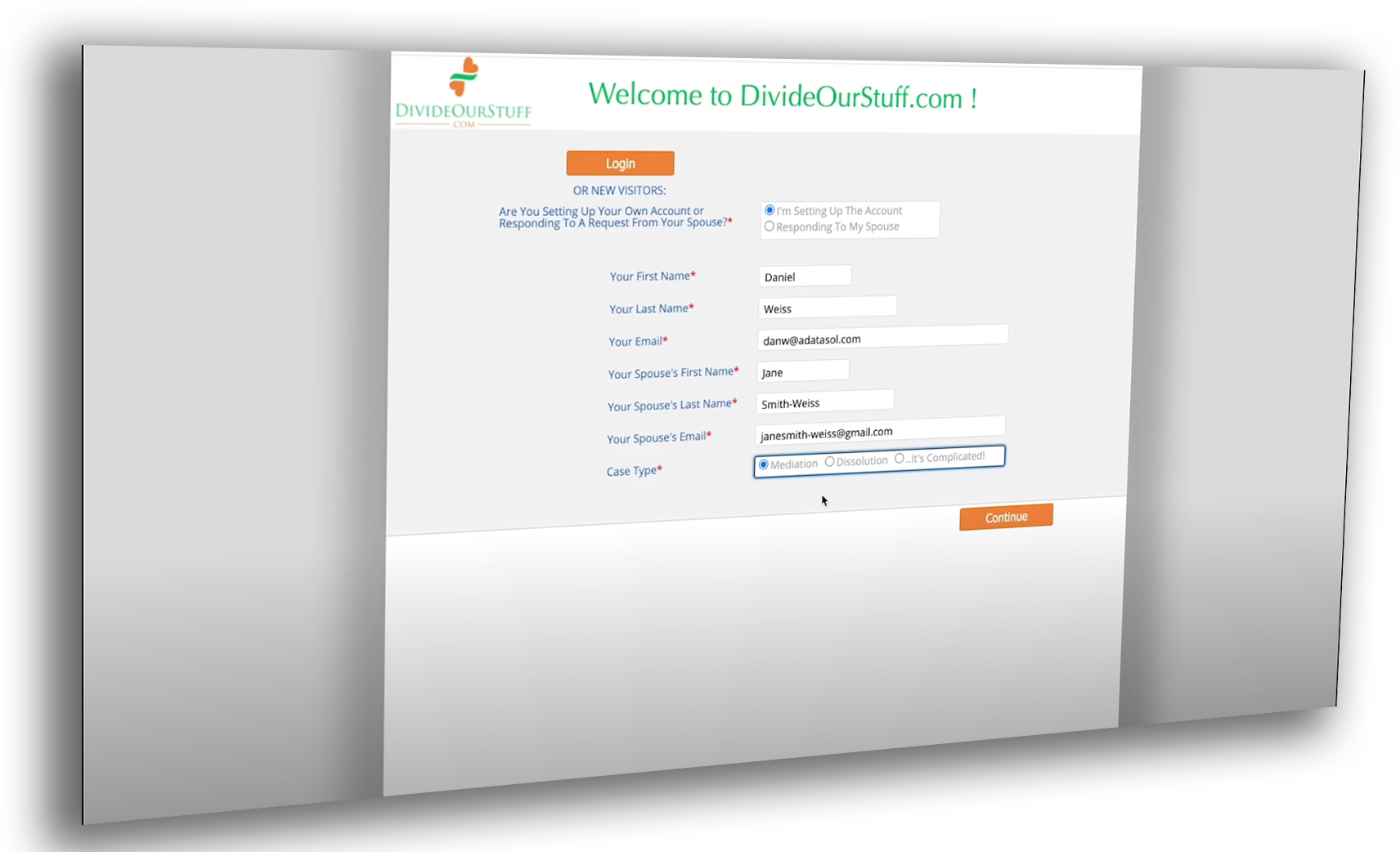 Log In
After you first logged in to DivideOurStuff.com, you'll get an email with a link.
Click the link and you'll be taken to a screen where you'll enter additional information related to your spouse and the case type. So, whether it's a mediation, a simple dissolution, or possibly complicated. Then hit continue.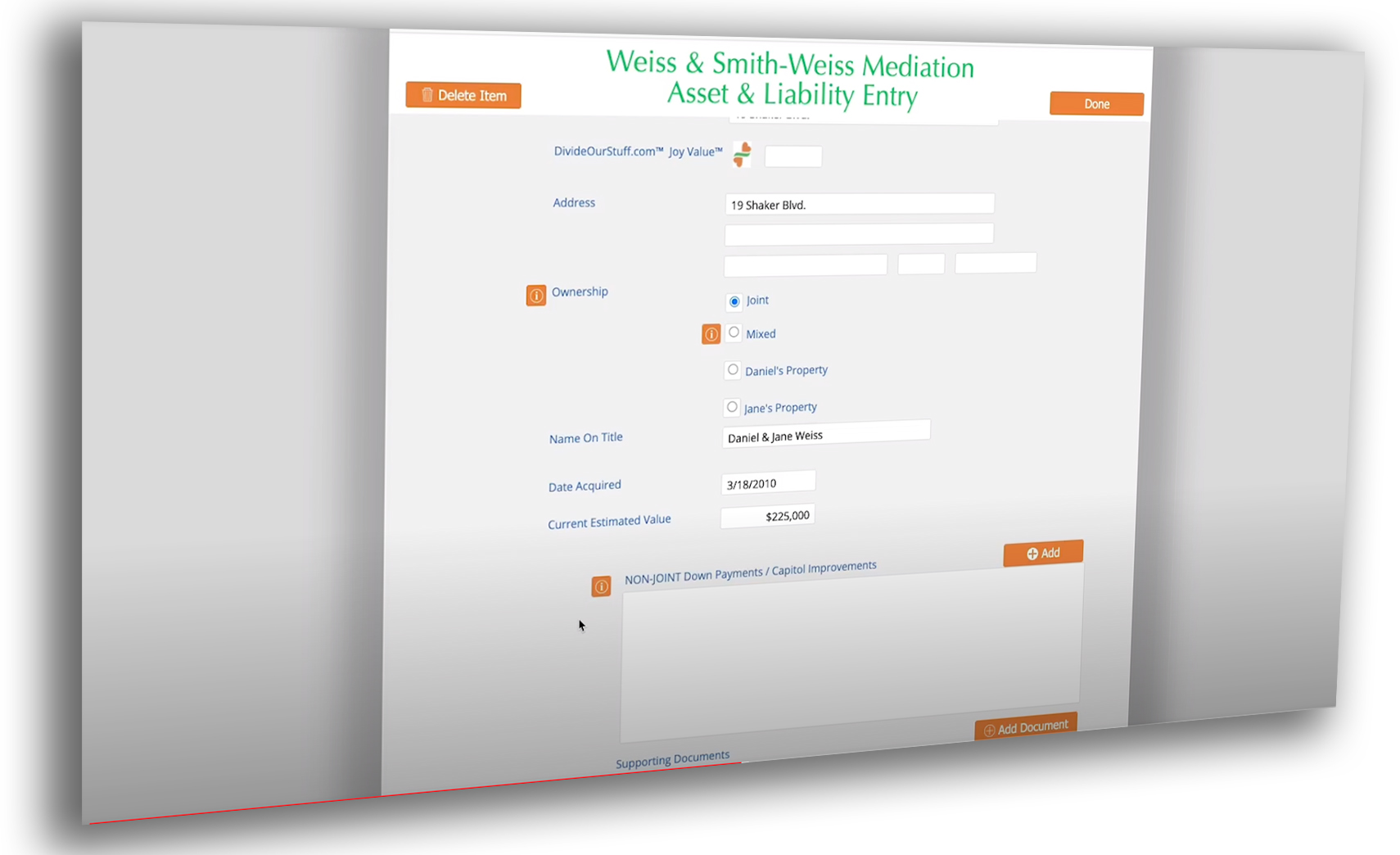 Enter Assets
Next, the system is going to prompt you to enter your first asset or debt. You're given a number of choices for assets, such as personal property, which can include things like home furnishings, vehicles, collectibles, or in this case, we entered real property and our marital homestead, which is the main place that you typically will live.
As you are adding your assets, you can assign a nickname (six words or less) to each asset. You are also prompted to assign your asset with a Joy Value™, a non-cash value to rank how much you would like to keep that asset.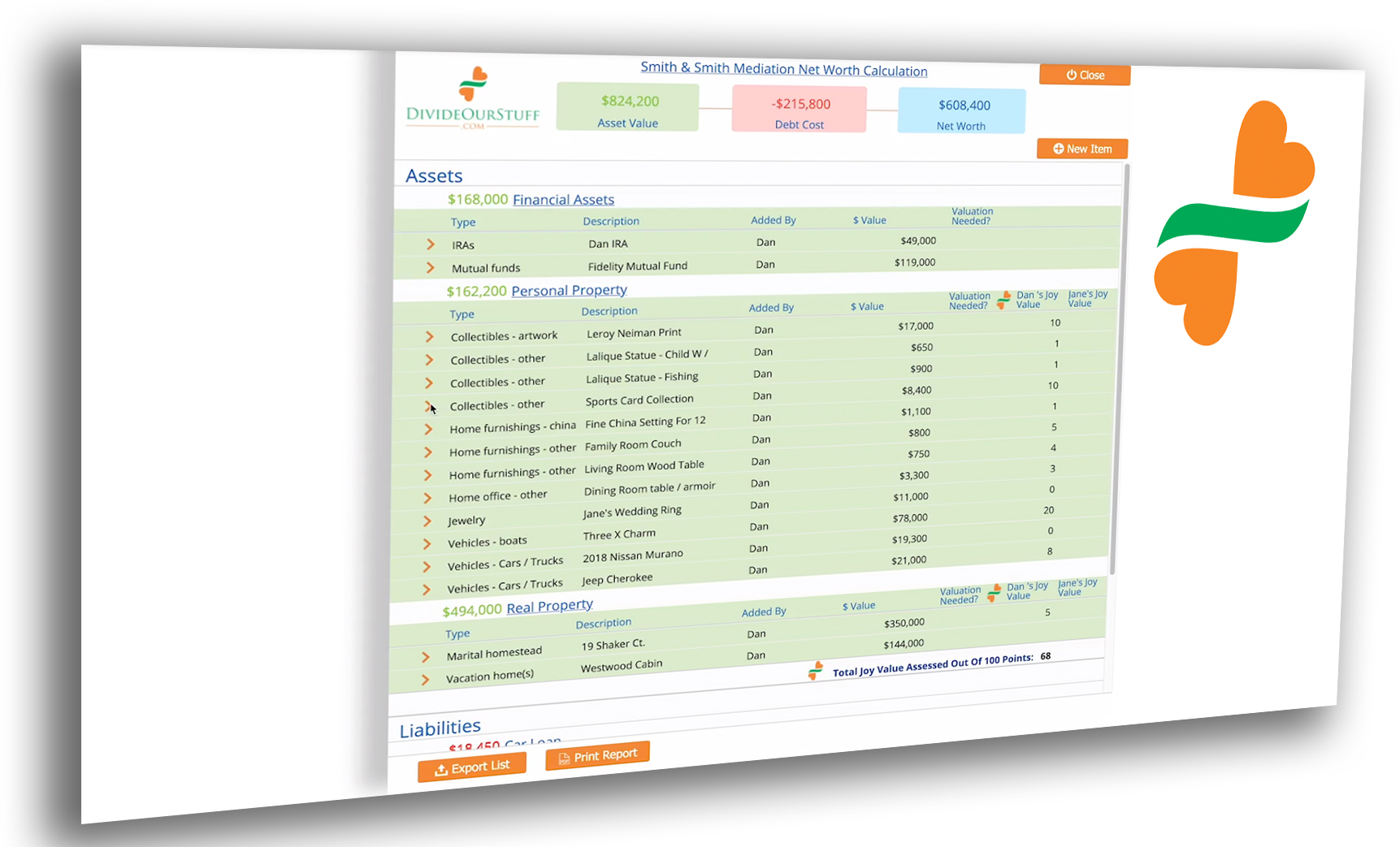 Assigning Joy Values™
Keep in mind that you can only assign up to 100 Joy Value™ Points, so you can enter your Joy Values™ as you add your assets or wait until you have added all of your assets so you can see everything before you rank. Either way, you can always edit your Joy Values™.
Continue to enter all of the requested data for each asset, such as supporting documents, estimated values, and more.
At this point, your information is not shared with your spouse until all assets are entered, assigned a Joy Value™, and confirmed that you are ready to share.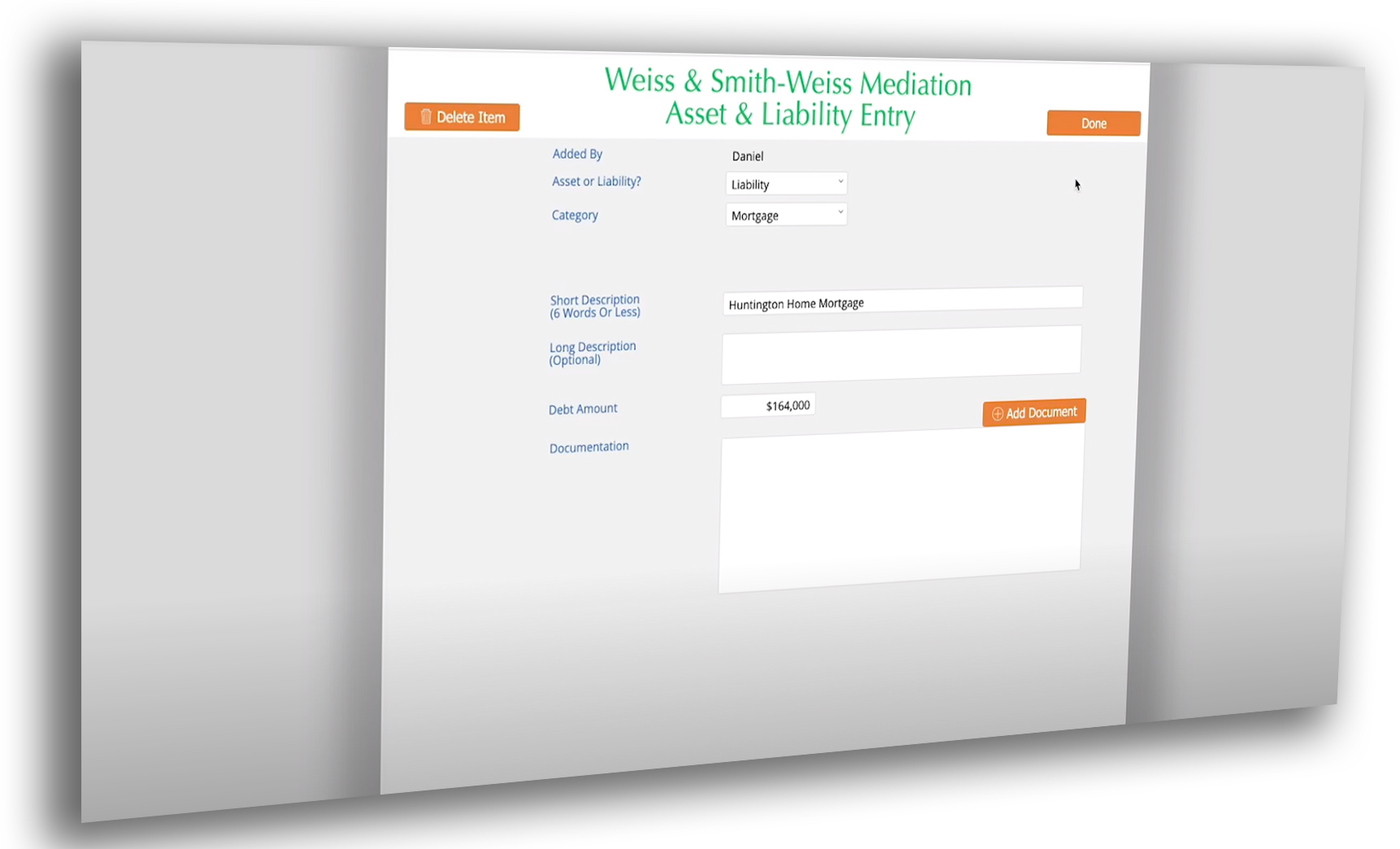 Adding Liabilities
You can also enter liabilities, either related to your assets or independent liabilities.